Nursing Room in Tokyo Staion
1. Tokyo station In the Station Yard
Nursing Room: Basement 1
There is Nursing Room in the middle of the Map. You can find the room next to 'Station Concierge Tokyo'. Please click or tap the Map to enlarge.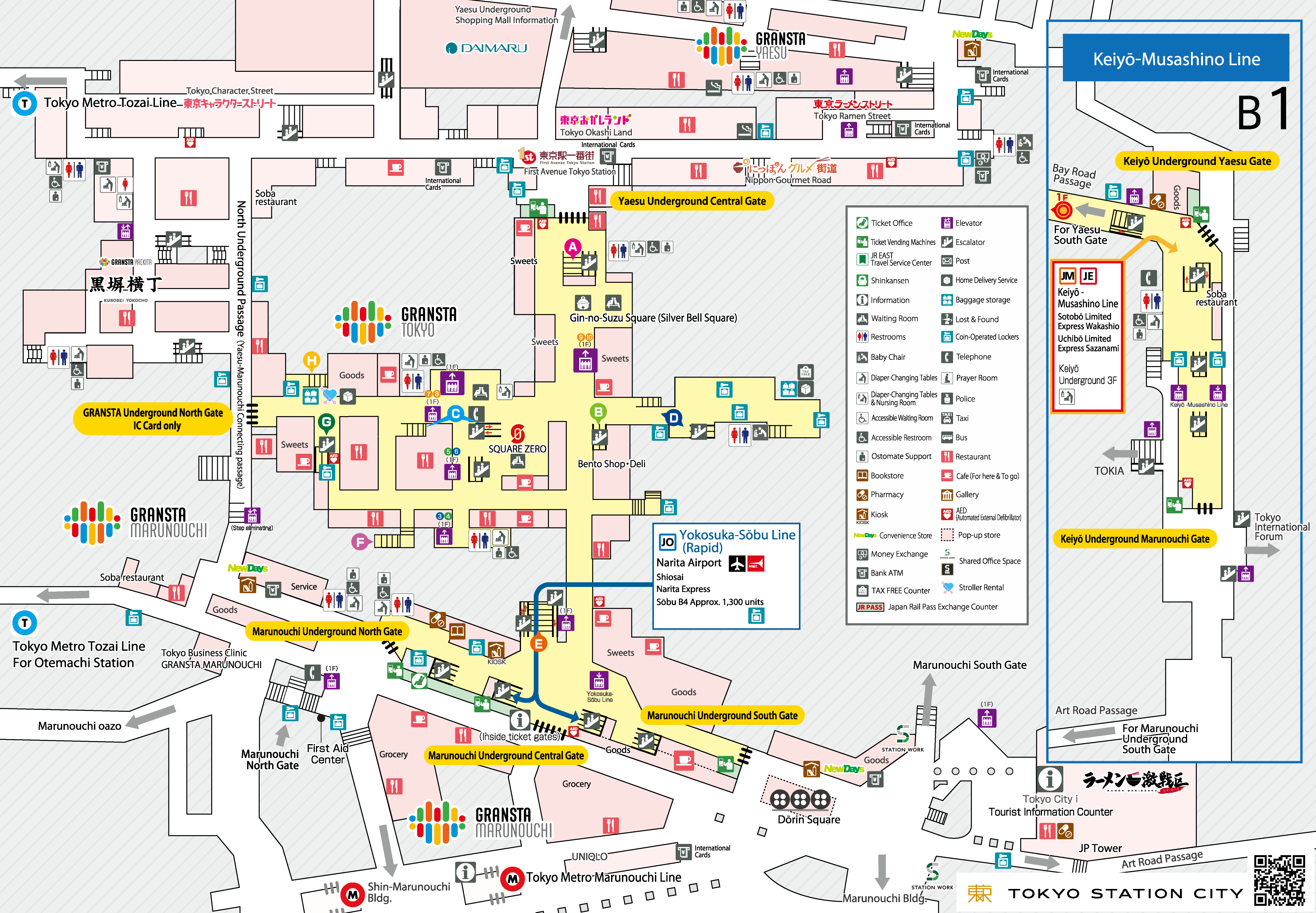 >>>http://www.tokyostationcity.com/en/information/images/stationyard_map_b1.png
2. Out side of Tokyo Station Gate
Nursing Room: Character Street – Basement 1
There is Nursing Room at the top left side of following Map.
How  to get the Charactor Street
Turn left once you go through the Yaesu Underground central ticket gate .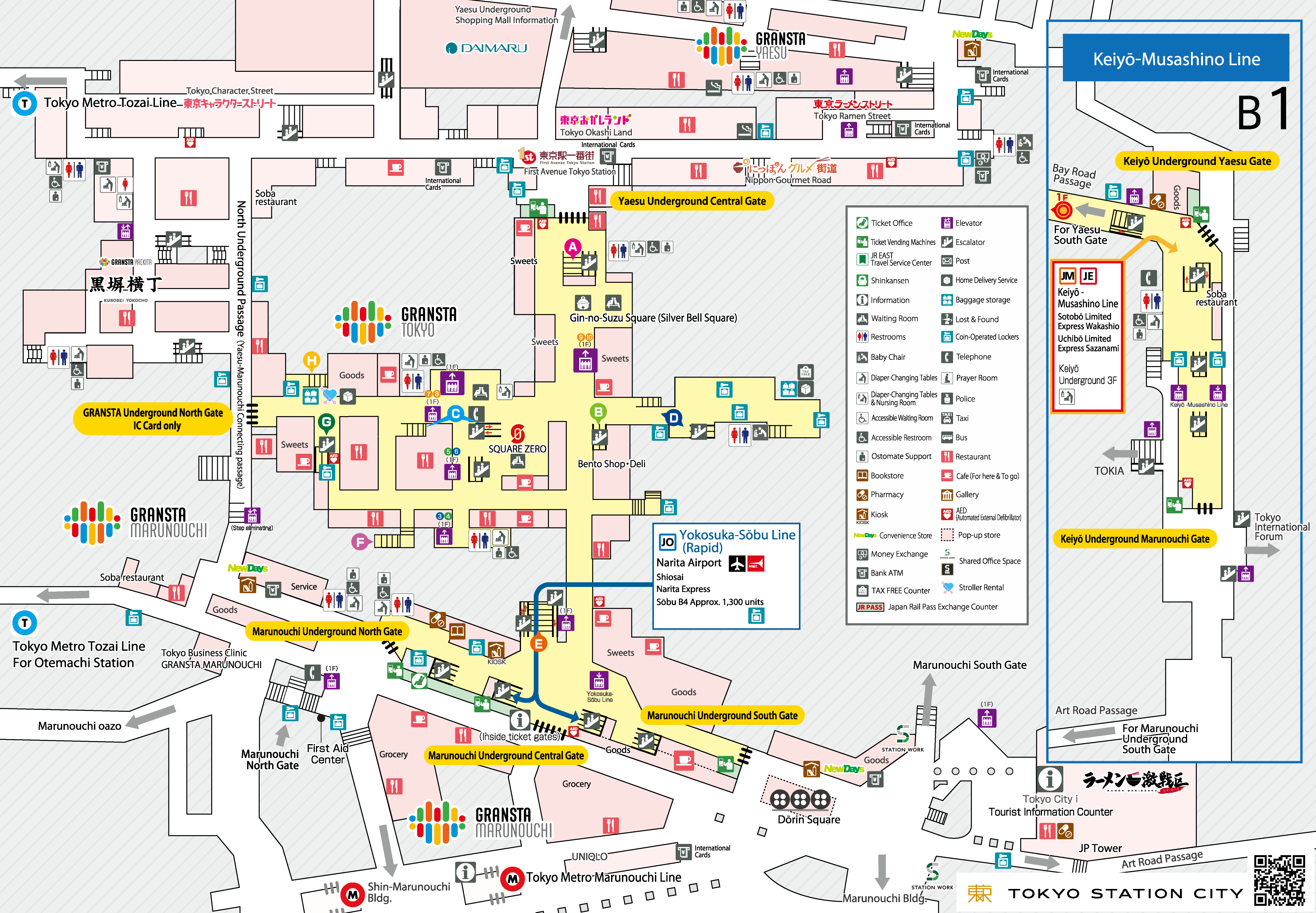 >>>http://www.tokyostationcity.com/en/information/images/stationyard_map_b1.png
3. Out side of Station Gate : DAIMARU TOKYO Department Store
Nursing Room: 9th Flooor — Living / Toy / Kid's Clothing / Tokyu Hands
4.Out side of Station Gate : KITTE Shopping & Restaurant Mall
Nursing Room: 5th Floor — Warm Hometown Floor
>>>FLOOR GUIDE & INFOMATION | KITTE
5.Outside of Station Gate : Maru Biru Shopping & Restaurant Mall
Nurshing Room: 2nd Floor — Shopping Zone
6. Outside Of Station Gate :Shin Maru Biru Shopping & Restaurant Mall
Nursing Room: 5th Floor — Restaurant Zone
Fun places to Go with Baby Near Tokyo Station
1.Kokyo Gaien National Garden:The Imperial Place Outer Garden